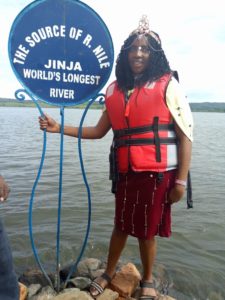 Joy Kakenya Barta has attended two different events. The first was the Food Forever Dialogues, part of the Food Systems Dialogues, which took place in Nairobi. There they investigate what is a working food system, focusing on enabling all people to be well nourished and healthy, regenerating and protecting ecosystems, farmer and processor livelihoods promoting resilience, and acting on climate change. She also attended the Program for Young Politicians in Africa (PYPA), which took place in Kampala, Uganda. PYPA is a multiparty political academy that aims to build the capacity of young political leaders. While in Uganda, she also got to visit the Source of River Nile Jinja World's Longest River. Joy is scheduled to graduate from Mt. Kenya University in August.
Ledaiki Ann Nailantei is pursuing a certificate in wildlife conservation and tour guiding with Wildlife Clubs of Kenya. This will help advance her work as a ranger in Nairobi National Park.
Sabina Tumeki Siankoi is working at her industrial attachment and is scheduled to graduate from Egerton University at the end of the year.