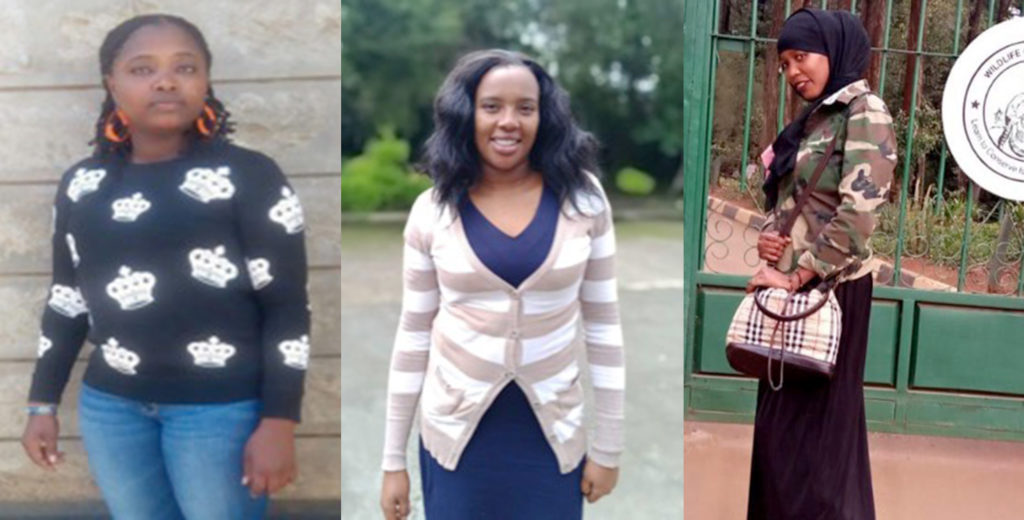 Sabina Tumeki Siankoi has completed her classes with only one unit examination remaining. She will be graduating in December 2019 at Egerton University with a degree in Gender Studies. This degree will help facilitate her work in changing people's attitudes, behaviors, and strategies towards girl child empowerment, and environmental and climate change matters. Additionally, she has successfully completed her industrial training/internship at the Indigenous Information Network in which she acquired various skills for the period she has worked in that office.
Joy Kakenya Barta recently attended the Second International Conference on Laudato Si: Young People Caring for Our Common Home, which was held in Nairobi. The two-day international conference focused on the diverse perspectives surrounding how to deal with the climate emergency, including those of indiginous people and youth. There Joy was able to join young people from over 50 countries in advocating for environmental conservation and climate change. She writes, "I was encouraged by the fact that many organizations and institutions are encouraging young people and bringing them to be part of the decision makers in policy making and other processes."
Joy will be graduating on August 9th, 2019 at Mount Kenya University with a degree in Public Relations and a major in Journalism. Her degree will assist her work in raising awareness among communities on equal access to education and control of economic resources between women and men. Currently, she is at the Rift Valley Water and Sewerage Company in Nakur, where she is gathering valuable work experience.
Ledaiki Ann Nailantei is currently enrolled in her first semester at Wildlife Clubs Of Kenya Training Institute in Nairobi. She will soon be sitting for her end of semester examination. During her first semester she has travelled extensively through school field programs that have familiarized her with the practice of wildlife protection and nature conservation. She also continues to work for the Kenya Wildlife Service.